Home Page - NewlinsNet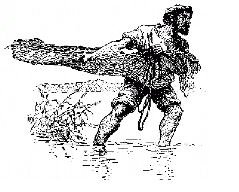 This site and vision, born out of WinWin Solutions, is primarily the work of one person and his desire to serve his community and friends. Paul Newlin has been serving within the IT environment for nearly 28 years and brings a wealth of experience to the small business, corporate and personal IT functionality.
Learning never stops, technology continues to leap forward, and search engines remain an enigma to many! We endeavour to bring an order to this chaos by continuing our learning process from day to day, to research all the latest technologies and keep up to date with the search engine requirements. We do this to help you.
Based on the South Coast in England we think we are ideally placed to serve the local communities in Hampshire and Dorset.
Our web sites are hosted in (what we think is) one of the best server farms in the USA. We experience little or no down-time with very good performance. If you would like to join us please check out our hosting site.
Under "Web Sites" you will find some of our website designs. Each is (hopefully) different and should reflect the character of the owner or organisation to which it belongs.
Additional sites are added as and when! So please check back often to see the latest sites that are being promoted.
Disclaimer: Whilst we take care to promote only that which we consider will fit in with our aims and vision - we do build these sites to our clients specification which may be, in some ways, contrary to our overall philosophies, beliefs and spiritual understandings.
Are you interested in Hosting - do you want to take advantage of our low prices?
We have good quality, excellent performing server space available at very competitive prices. Please visit our hosting site.
At the same time - contact us for a quote on designing and managing a website for you - let us do the hard work - and you reap the benefits.